I'll preface this post with the fact that it was my fault that the regulators in my 9X radio fried and there is a long story involved for the reasons it happened and the fixes.
OK so a few weeks ago I wanted to get my quads in flying order. So one of the things I wanted to do was have a fresh charge on the Lipo that I use in my 9X. I had already taken the battery out when I thought that I should test one of the receivers. This is where I accidentally reversed the polarity of the connection to the radio (battery has a servo style connector on it). I flipped the switch on the radio and nothing happened ... until smoke started coming from the radio. No flying for me.
I opened the radio to find the SMD 5V regulator had cooked seen below. the tantalum cap below the regulator did not seem to be damaged
Did a little reading and more than one person has done this so I ordered parts.( parts list at the end of the post)
I removed the part using my iron but in the future I would probably use hot air because the center pin and tab are connected to ground plane.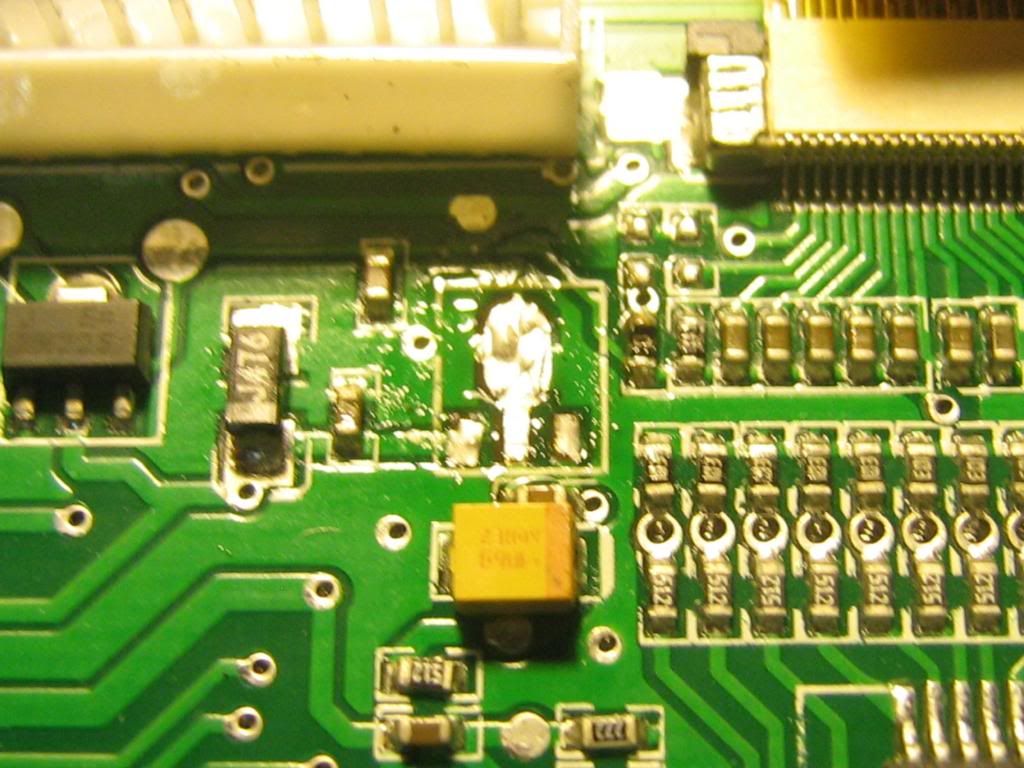 and replaced the regulator
I cleaned up the excess flux with some acetone and alcohol.
to prevent this from happening again I cut the connector off the AA battery pack that came with the radio and put on a JST connector(as well as on the battery)
I then put everything back together and turned on the switch. -> the radio sprang to life. but I didn't hear any beep. I thought I cooked the beeper as well but I didn't really care.
So I tried to pair the radio to a new receiver (which I wanted to do before I blew up the regulator) but the receiver would not pair no matter what I tried. So off comes the TX module on the radio to find another regulator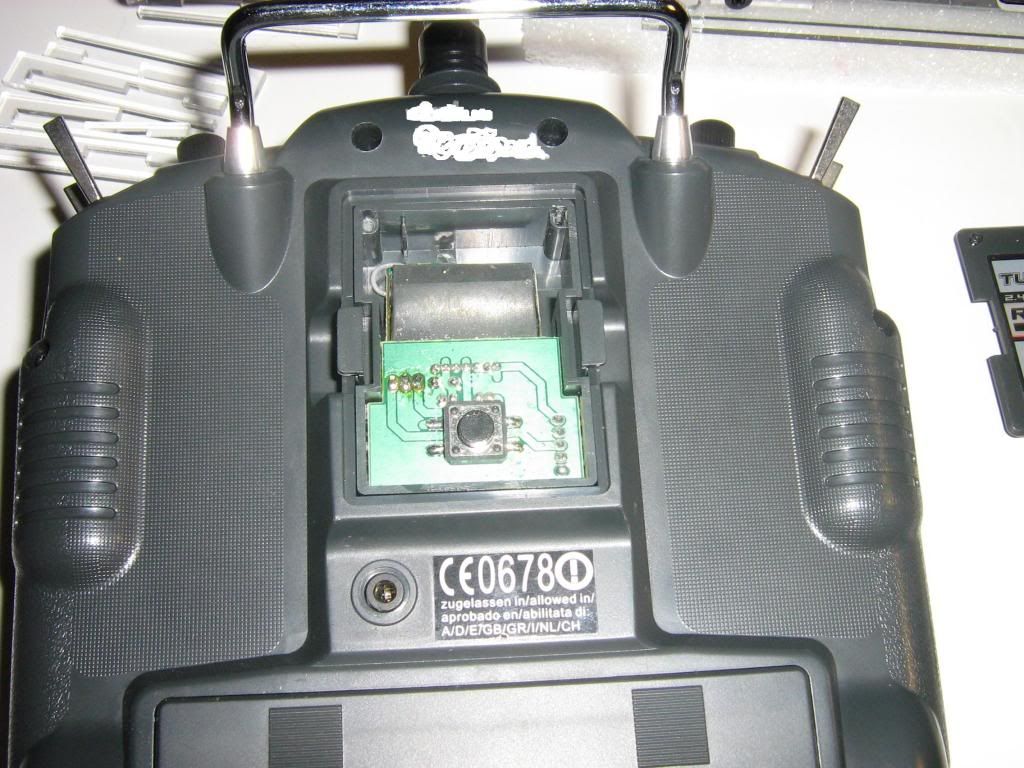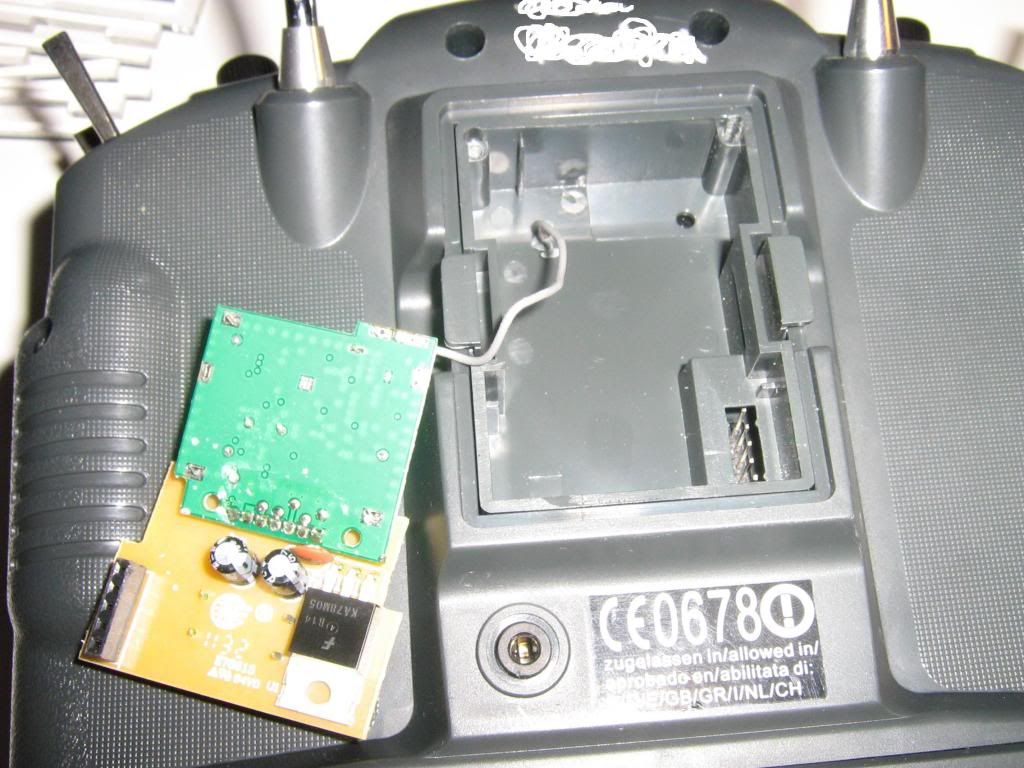 This one was in a TO-220 package so it was pretty easy to replace.
Back to pairing only this time it worked. Success!
I begin attempting to calibrate the ESCs on my quad but they do not accept the throttle change. I then connect a servo to the receiver and it doesn't move at all on any channel.
Crack the radio open again and measure the voltage on the pots connected to the gimbals. Nadda.
On the center circuit board is the main switch and another 5V regulator only in a TO-92 package this time.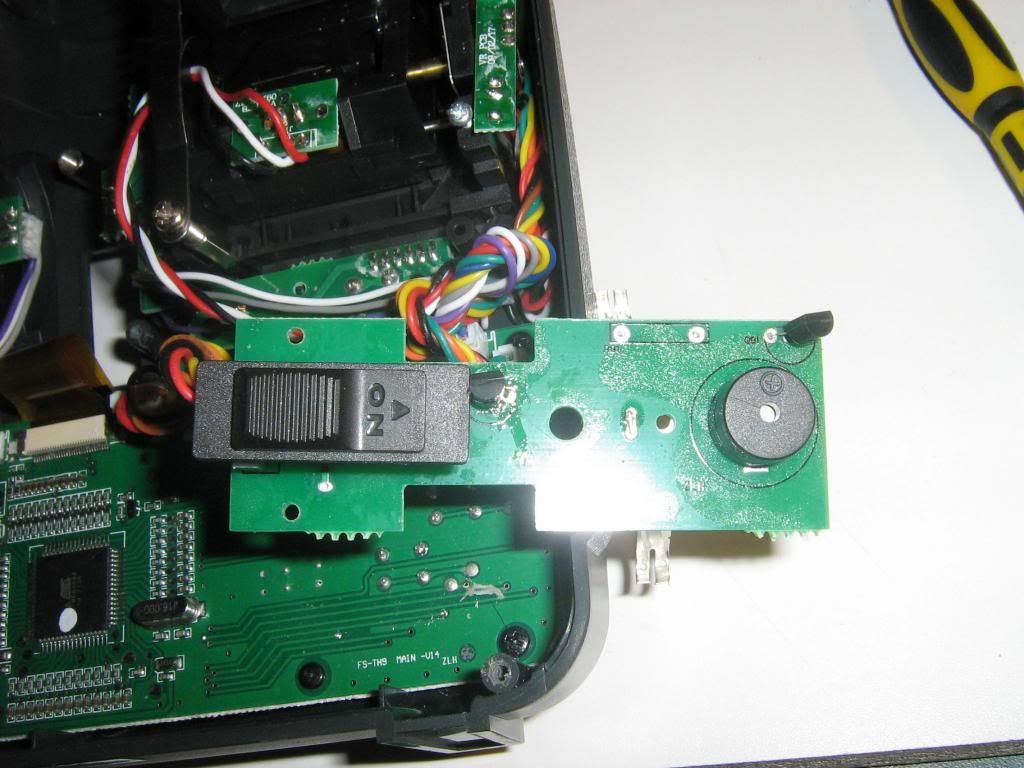 So I replaced this regulator and once again put everything back together.
Now the servo works and so does the calibration. Also the beeper has been revived.
All in all it was a learning experience and good practice for soldering.
Parts list for those who are interested:
L78L05ACZ: TO-92 package - 5V regulator
KA78M05TU: TO-220 package - 5V regulator
UA78L05CPKG3: SOT-89 package - 5V regulator
TAJB226K016RNJ: SMD Tantalum Capacitor
I ordered extra so if someone may have done the same thing as me, I do have spare parts