Last week I was in Calgary for business, and since i was there, I should go to Protospace (
Calgary's hackerspace
).
I went on tuesday night which is their hack night and was treated to a friendly reception and tour of the space. More people showed up than we have membership.
They have an upper level which contains the lounge (used for hangout and meetings) and office.
Below this area is a large storage room for member's use.
The workshop space was large and spacious with plenty of tools for prototyping, building and experimenting.
Here are a few pics taken from the top of the stairs.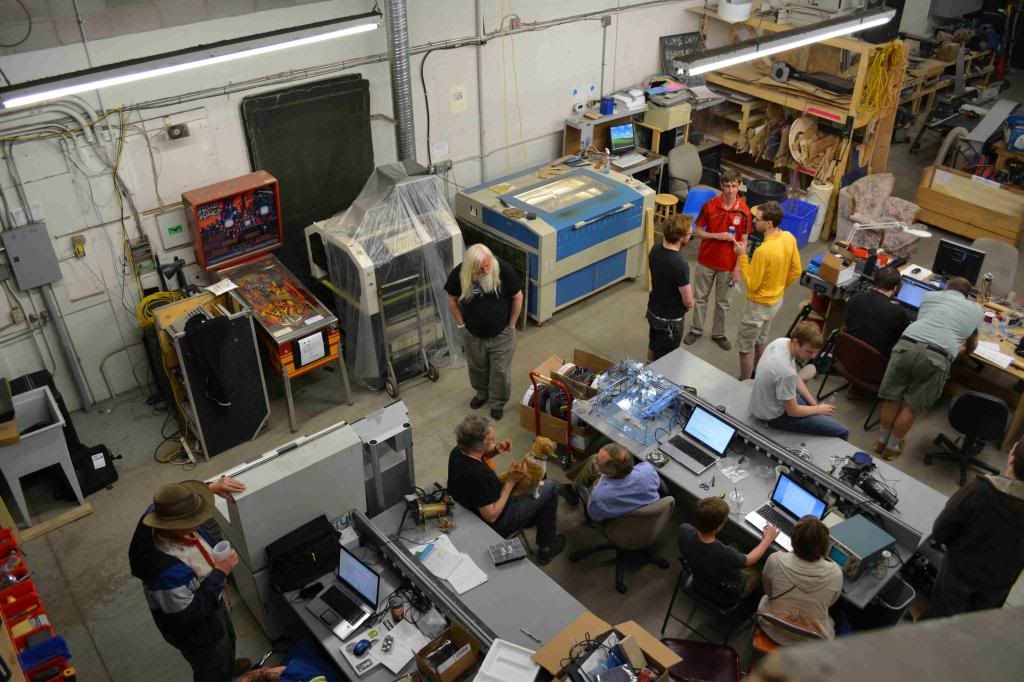 Yes that is a large laser cutter on the right
And yes that is a pick and place machine on the left of it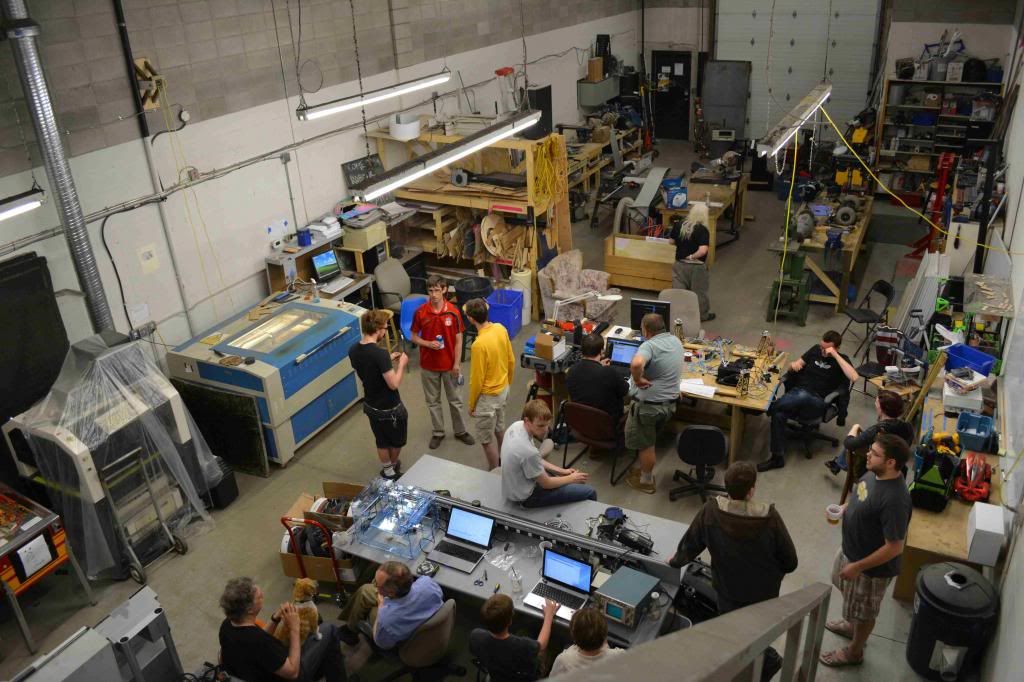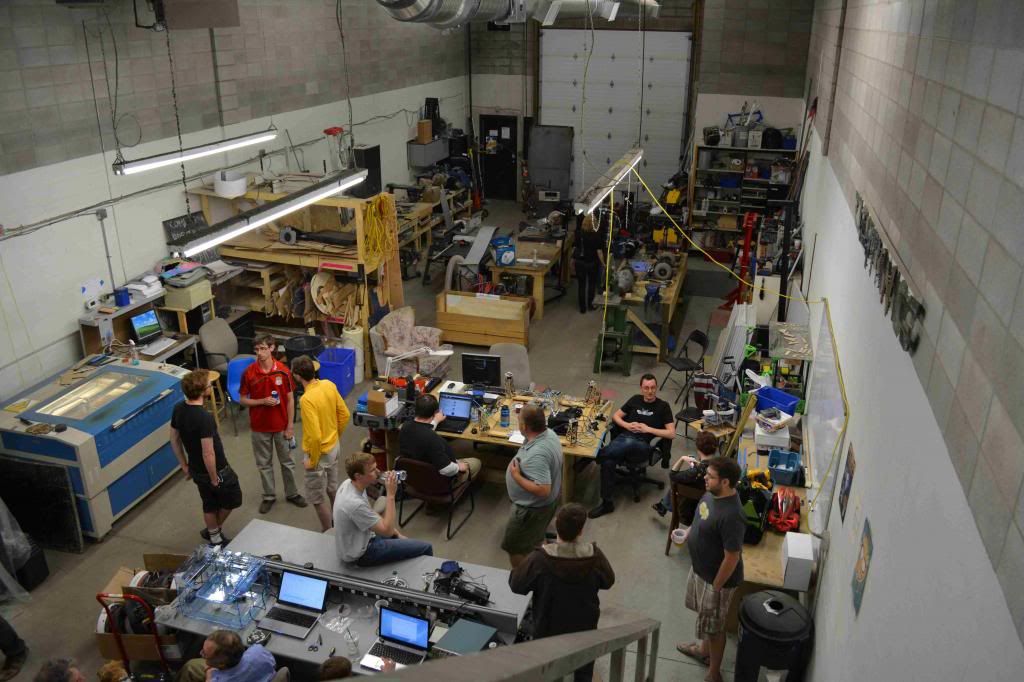 I also took a few pictures of some of the projects that were on the tables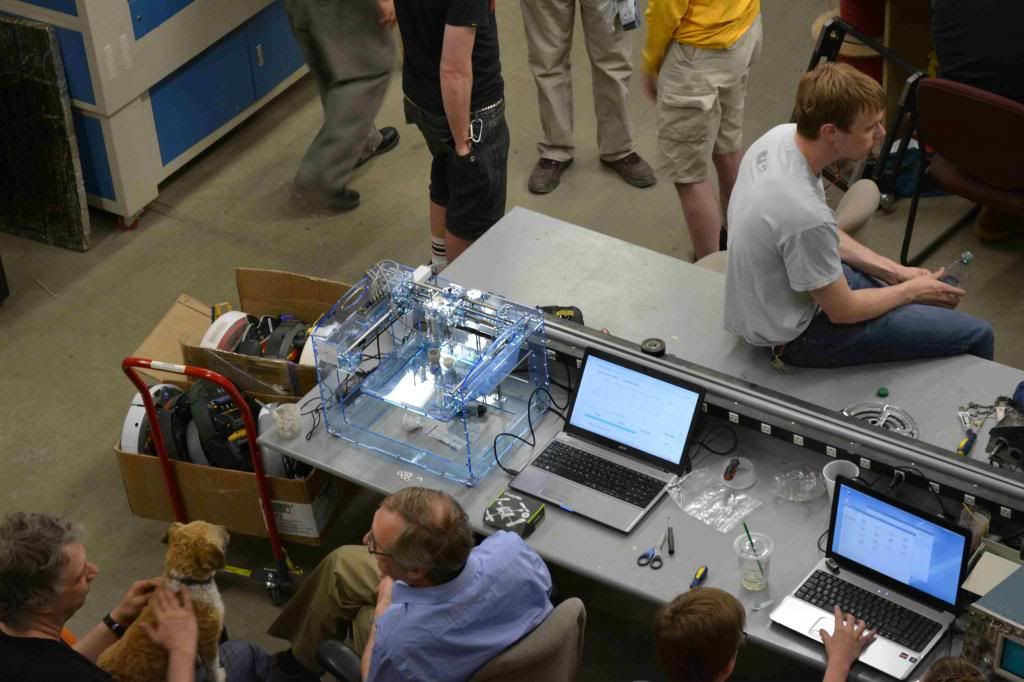 This is a sugar/clay extruding 3D printer
This is commissioned draw-bot for the Spark Science Center
I also made some hex tiles for the members of protospace.
Find the post here
Exotic Wood Hex Tiles
If you get a chance, i highly recommend you drop in to check it out.