Last week i was in Calgary and I decided before hand that I should stop by Protospace because their hack night is on Tuesdays as well.
I thought that I should bring them something. So I put together a small experiment for a larger project that I would like to do.
Some exotic wood hex tiles would be interesting.
I purchased some 1/4" exotic wood blanks from Lee Valley. (I'm probably going to get larger pieces from Winsor for my next project)
With Al's help the tiles turned out fantastic.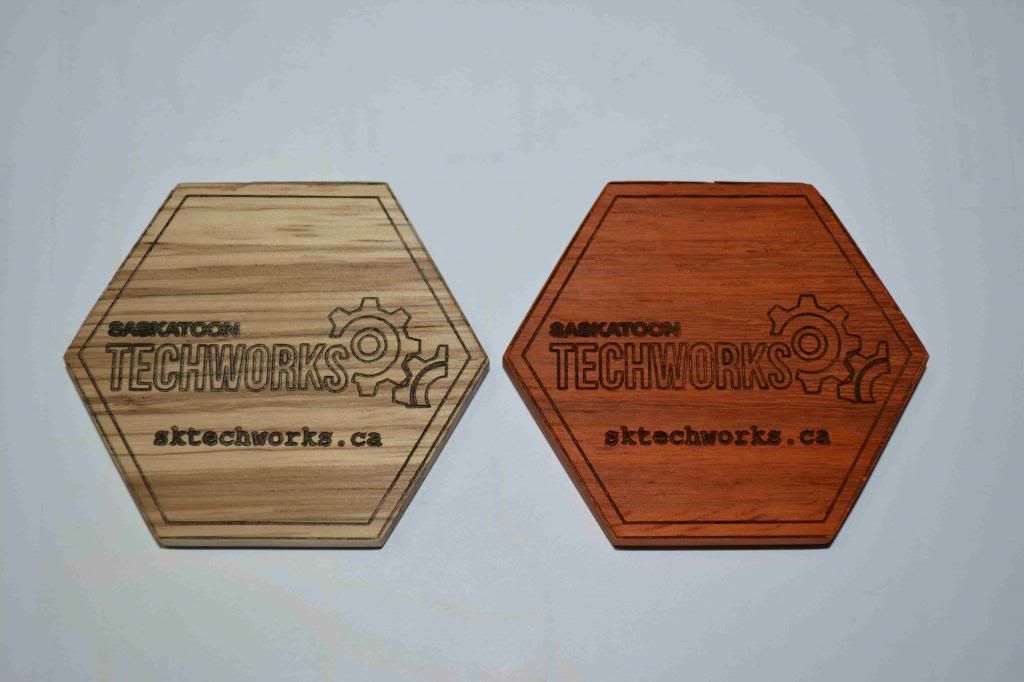 two of the tiles side by side.
The padauk wood tile(there is a bit of sawdust in the etch)
The zebra wood tile
Both woods etched very nicely with minimal scorching.
I then cut them out using the band saw and then sanded the edges.
All in all I made 4 tiles and left them at Protospace and the experiment was a success
In the future I would like to make an exotic wood catan set by cutting the hexes on Goliath and then etching each tile on a jig.