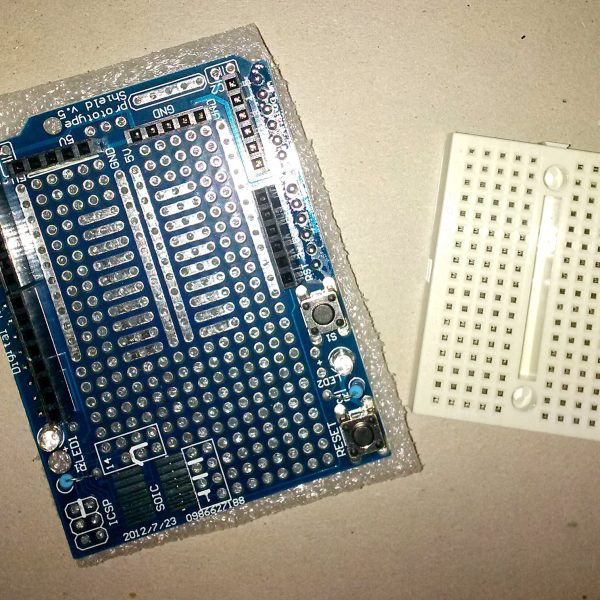 Arduino Compatible Proto Shield with Mini Breadboard
Arduino compatible shield for prototyping.
This shield has a pass-through reset switch, an unconnected tactile switch, two LEDs (one attached to D13) and room to solder DIP ICs, through hole components, and even one SOIC.  Or, you can attach the included mini solderless breadboard for quick testing and easy re-configuration.
In stock
You may also like…