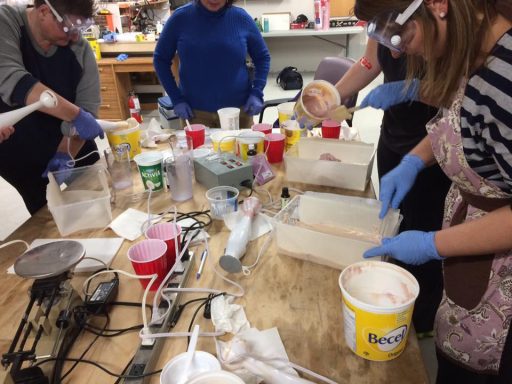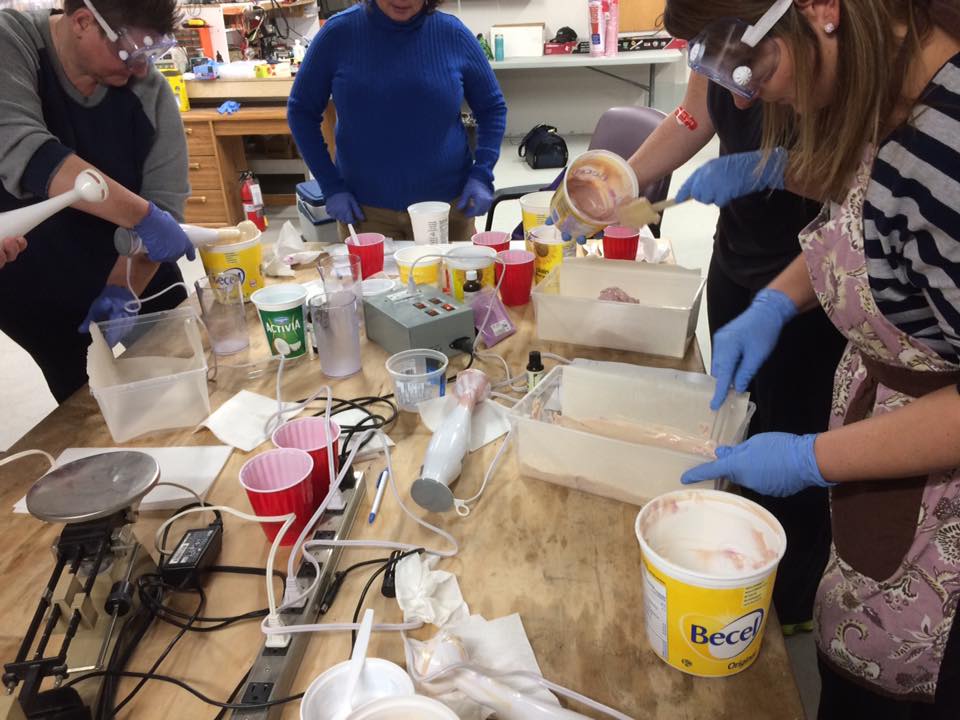 Learn to make soap at Saskatoon Techworks. ALL required materials will be supplied for this workshop, and you will go home with uncured soap that can be cut into about nine generous-sized bars of Hand-Crafted Natural Soap.
You will learn about the chemical reaction that takes place when making soap.
You will learn how to develop your own recipes and to evaluate existing recipes.
You will learn how to measure and combine the ingredients.
A small variety of essential oils and colourants will be available to add a scent or colour to your soap.  If you want a specific scent, you may bring your own essential oil for that purpose. If you are used to using EOs, you might be surprised at the amount required for cold process soap. Expect to use around 15ml for the size of batch we will be making.
I would recommend wearing "paint clothes" or, at least, an apron.  Eye protection will be provided, but if you have your own, feel free to bring that.
The cost for this workshop is $52.50.  You must register ahead of time in our store:
https://sktechworks.ca/product/soap20170608/
If you have any questions about this workshop, please email scott.walde@sktechworks.ca