I wanted to wait until I was finished before making this post.  Sadly, there has been an unexplained delay with shipping my circuit boards.  So, since my job is keeping this webpage moving with new projects, here it is.
So far…
I ordered some 2.3″ 7-Segment LEDs from Aliexpress for the purpose of making a countdown timer for the SCRC Kilobots arena.  The plan was to have it ready for the big Kilobots XXXI event Sept 20th and 21st, 2015.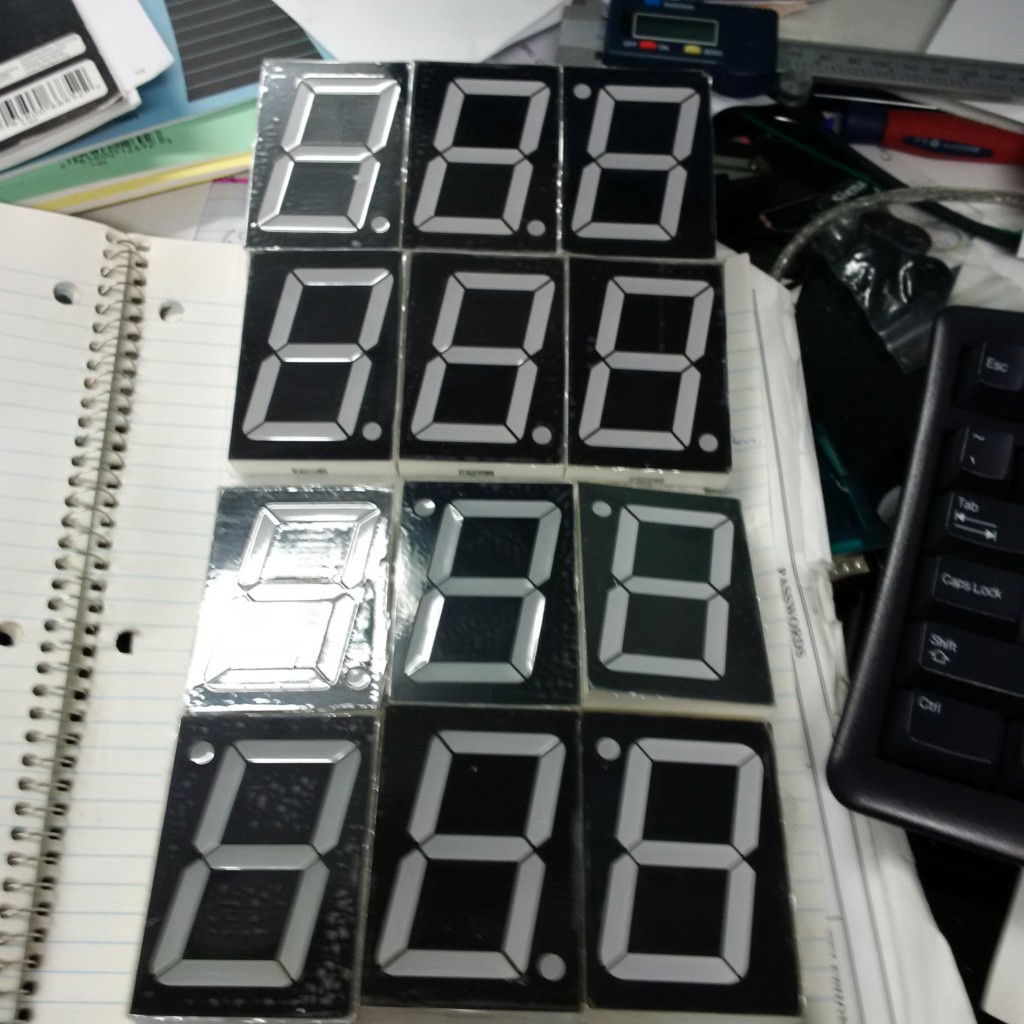 Since time was getting tight, I went ahead and designed a circuit board and sent it away for manufacturing. (Sent the files, that is.)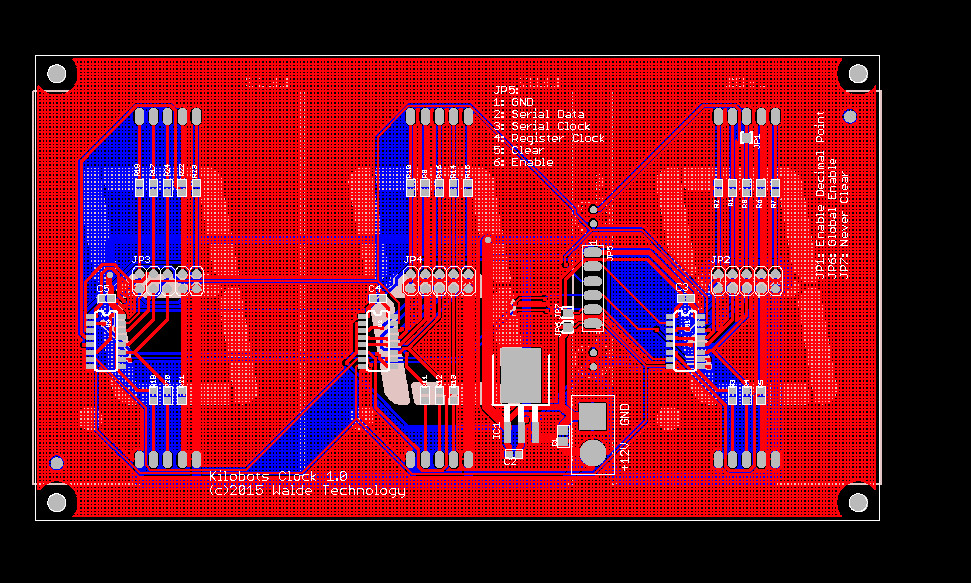 I did this in the wrong order, really, since I hadn't even tested the circuit yet.  Over the Sept long weekend, I spent a bit of time and built the circuit on a breadboard to test.  Fortunately, it worked.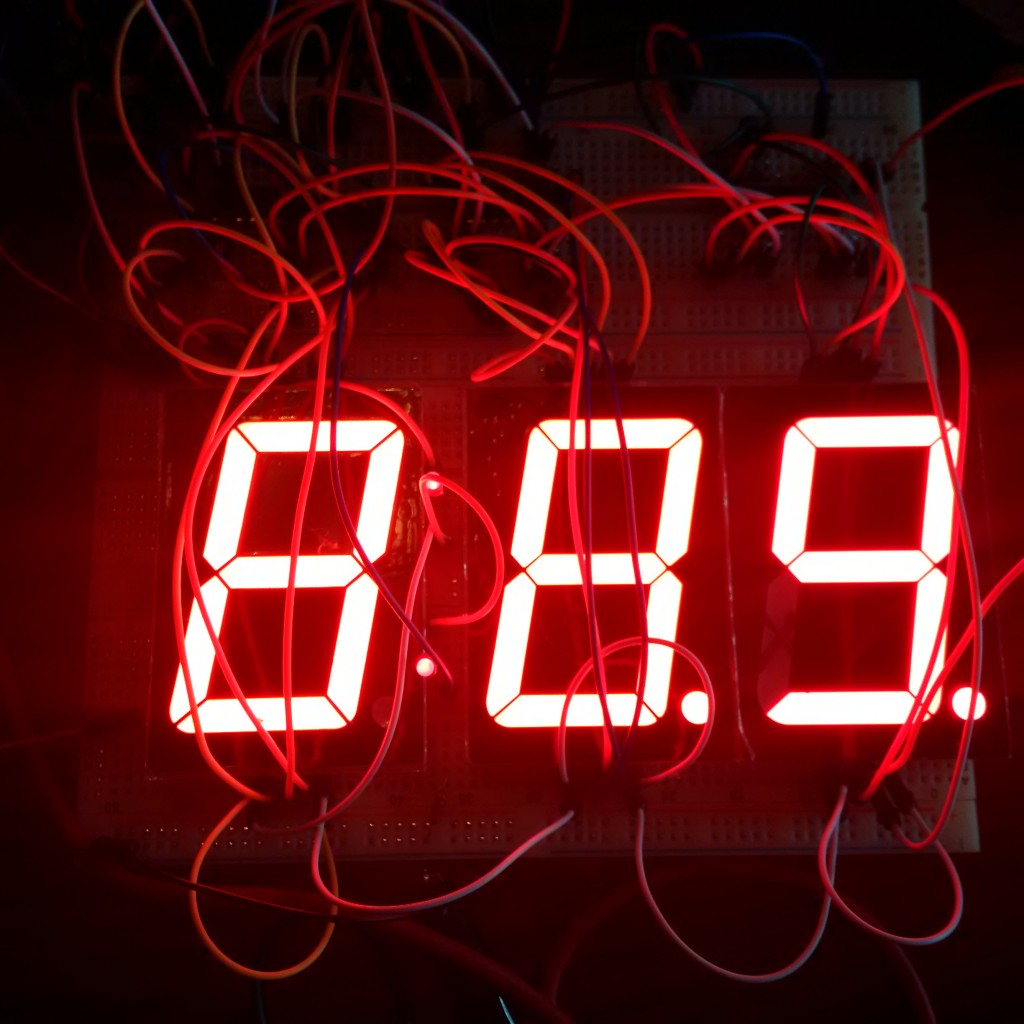 (Yes, one of the segments is out in that picture.)
Here it is in operation. (Sped WAY up so you don't have to watch for a full three minutes.)