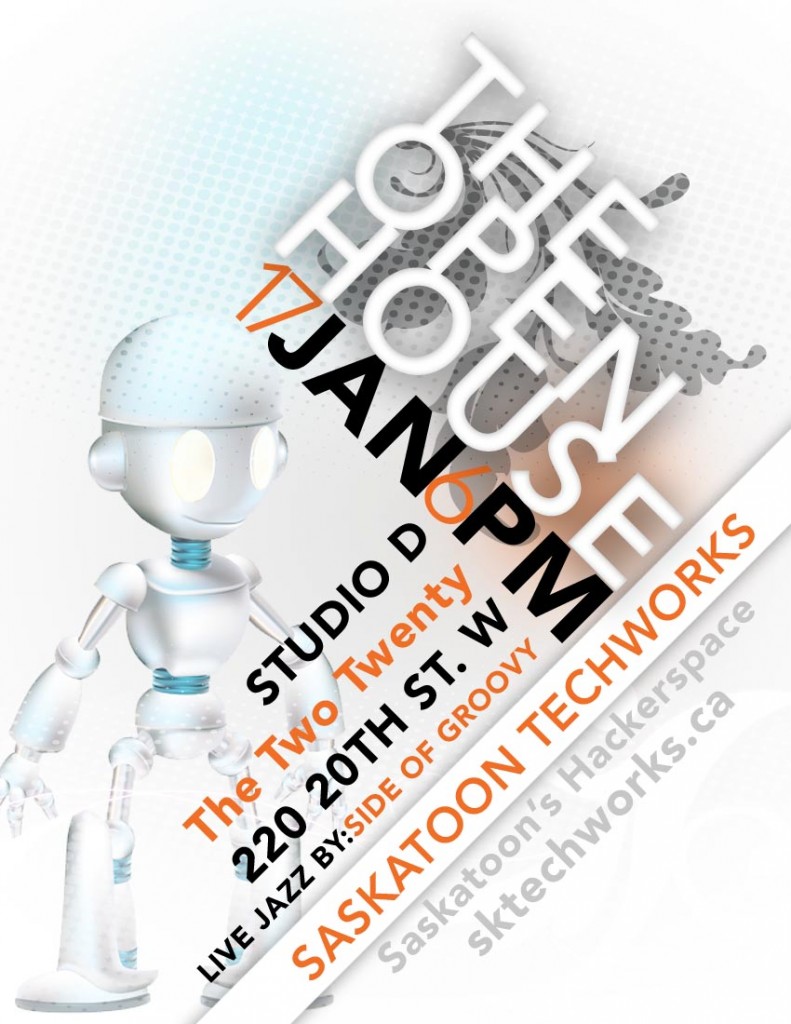 Please feel free to repost the below text to everyone you know!  We want to fill the space with makers!
Saskatoon Techworks is Saskatoon's hackerspace. We are a non-profit community of people with a common interest: making things. We have built a shared workshop where members can share tools, work on projects, and socialize. We have many tools for electronics, wood and metal working, and arts and crafts. We even have our own home-made CNC mill!We are holding an open house on January 17th at 6-11pm which is free for the public. We will have projects and demonstrations to check out, free food and drinks, and live entertainment.
If you're the kind of person who likes to make things and wants a place to meet people and work on projects, Techworks is the place for you. Come by on January 17th and meet the crew!
Saskatoon Techworks is located at 220 20th Street West in the Two Twenty Coworking space, Studio D in the basement. For more info, visit our website: sktechworks.ca.