I just spent the past two days helping out at our booth at Spectrum 2016. Spectrum is a triennual show put on by the U of S College of Engineering students.  The people attending on Thursday and Friday tend to be predominantly school field trips.  It was great to meet kids who were enthusiastic about making things.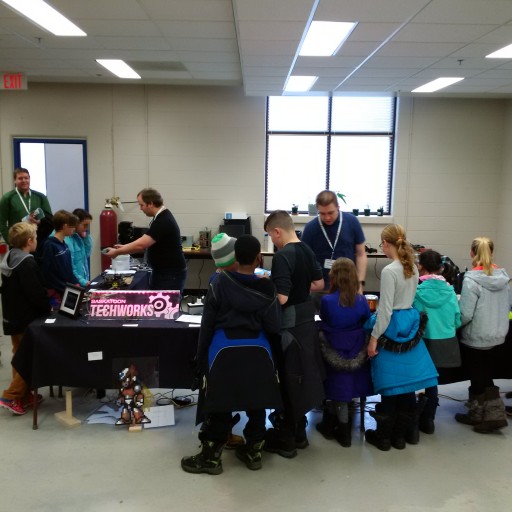 The show continues on Saturday and Sunday, so please come visit our booth and chat with us about making things and maker culture.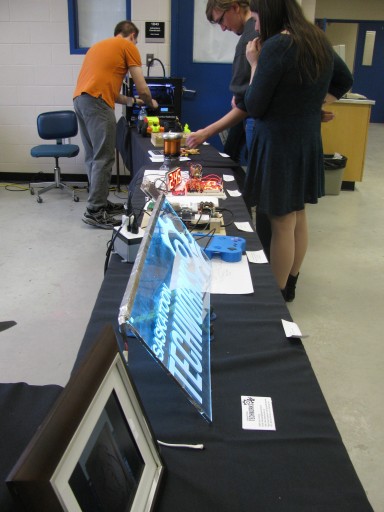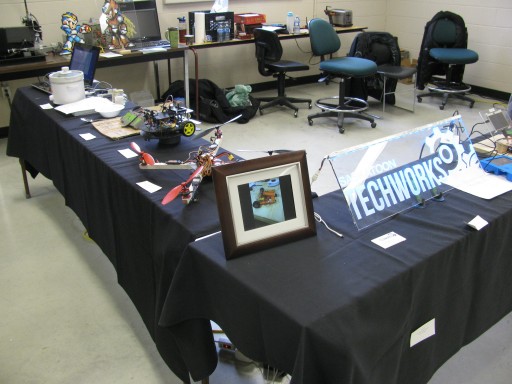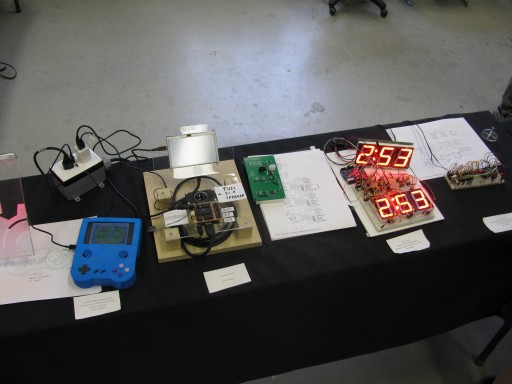 Our display consists of a variety of projects that Techworks members have made.
Of course, there is a ton of other cool stuff to see, so budget at least a couple of hours to look around.  Kilobots XXXII will also be holding their event in the Hardy Lab on Saturday and Sunday, so if that's your thing, make sure to budget even more time to watch the mayhem.